24 Hour Fitness Center in Las Vegas
Get up and get moving any time of the day at FIT, our 24-hour fitness center. Whether you're detoxing before you step on the scene for round two, or you're simply keeping up with your fitness regimen, our 2,500 square-foot gym has what you need to stay FIT while you're on the go.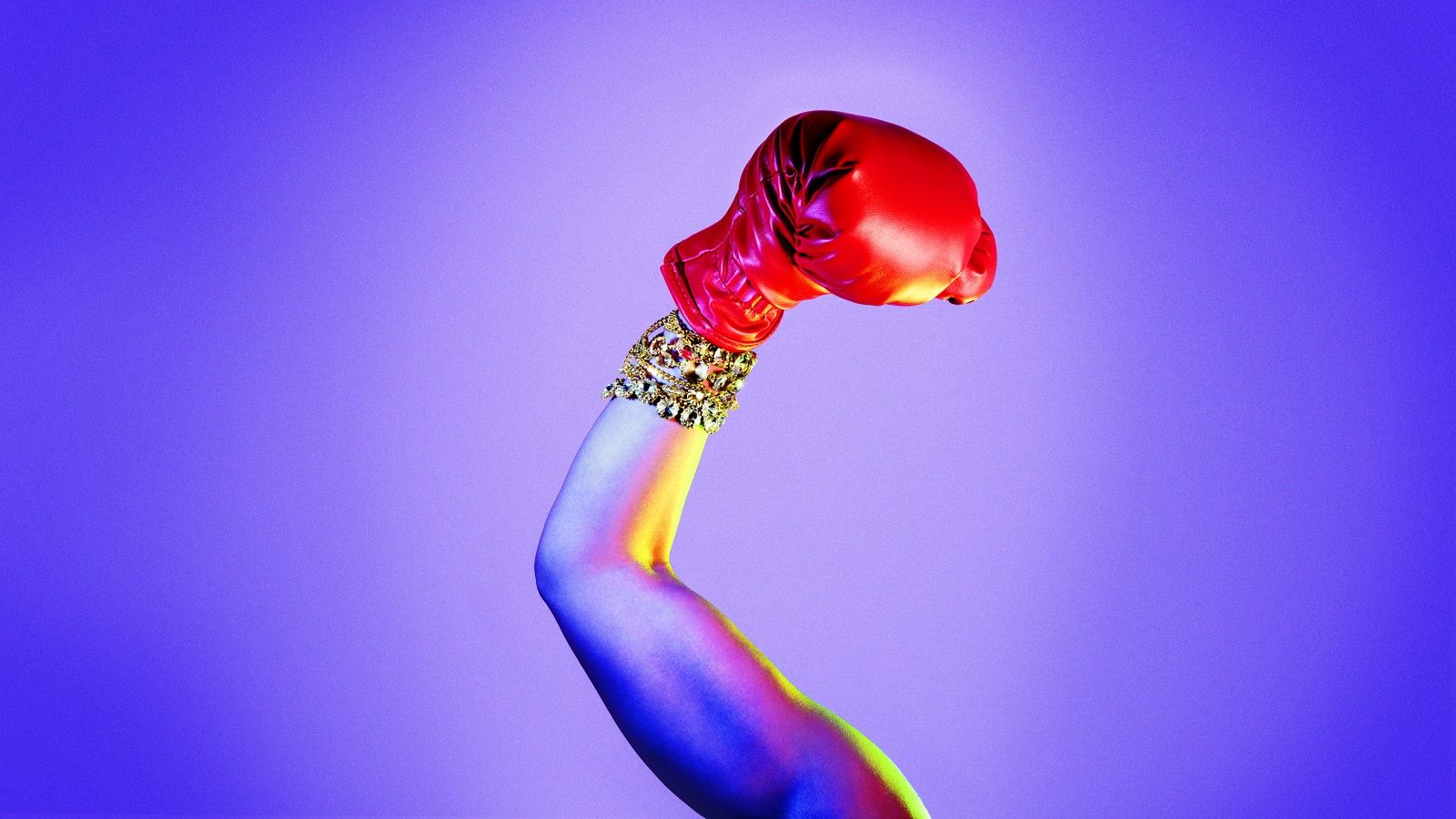 FIT Features
Exclusively available to W Las Vegas guests
Located on the second floor
Directly adjacent to AWAY® Spa
Open 24 hours
Complimentary headphones, towels & bottled water available
Must be 18 years or older to use FIT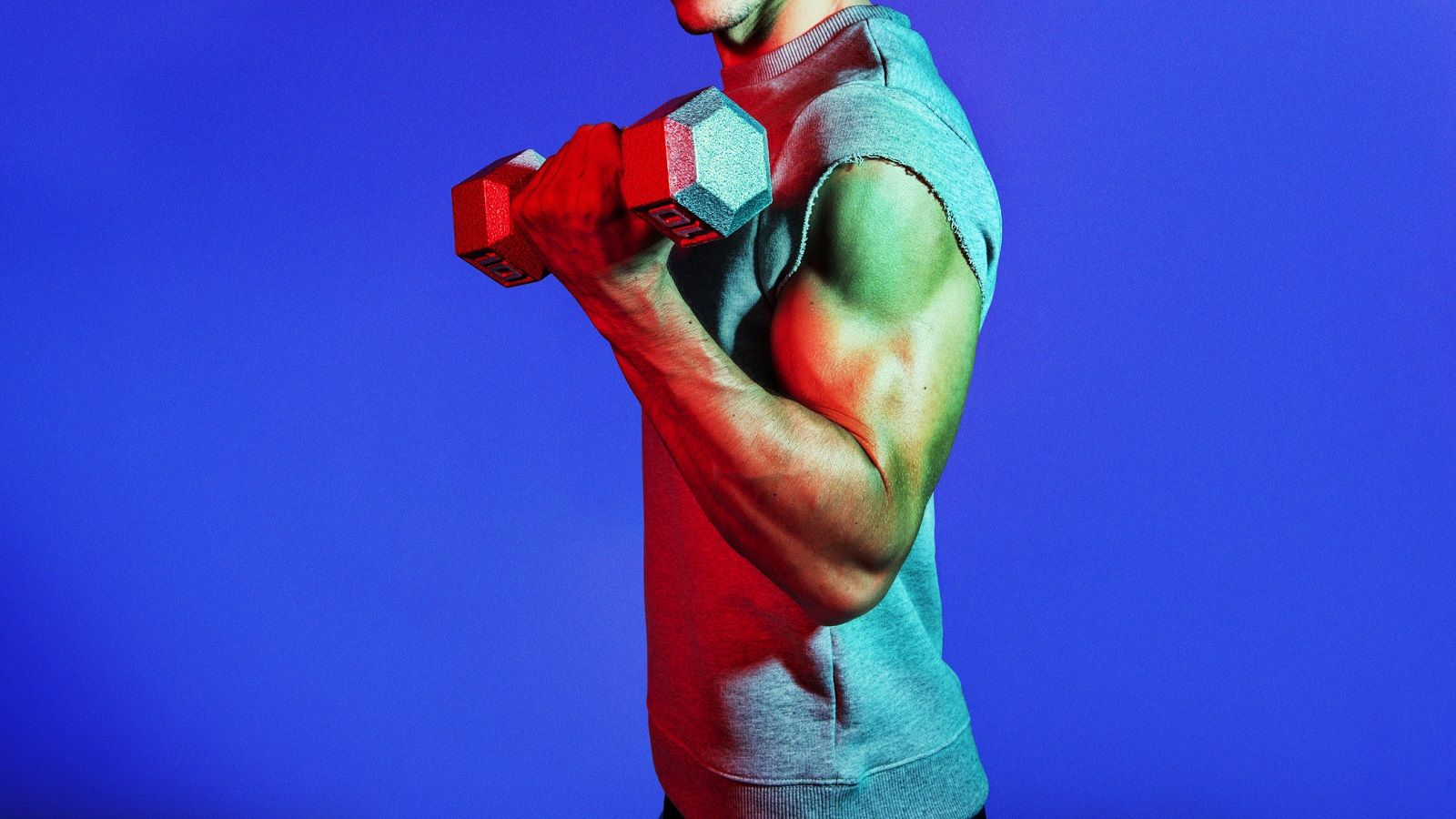 FIT Equipment
Technogym Cardio Machines with Plasma TV + Music Channels
Technogym Weight Training Machines
Free weights
Yoga Mats
Pilates Balls
FUEL your workout with CIRQUE IT FIT
In partnership with CIRQUE IT FIT, one of the high-performance specialist fitness trainers in Las Vegas, W Las Vegas offers a social & private training that is fun, energetic and will help you push your boundaries.
We are taking fitness serious. Join our workouts every Saturday at 10 AM at WET and get ready to look good, feel good, go longer and stay later.
Social sessions complimentary for hotel guests and locals.
Stay fit while you travel with private sessions in FIT and let CIRQUE IT FIT come to you to get you pumped before you hit the meeting or pool scene.
Book a private session with your W Concierge and find your special trainer.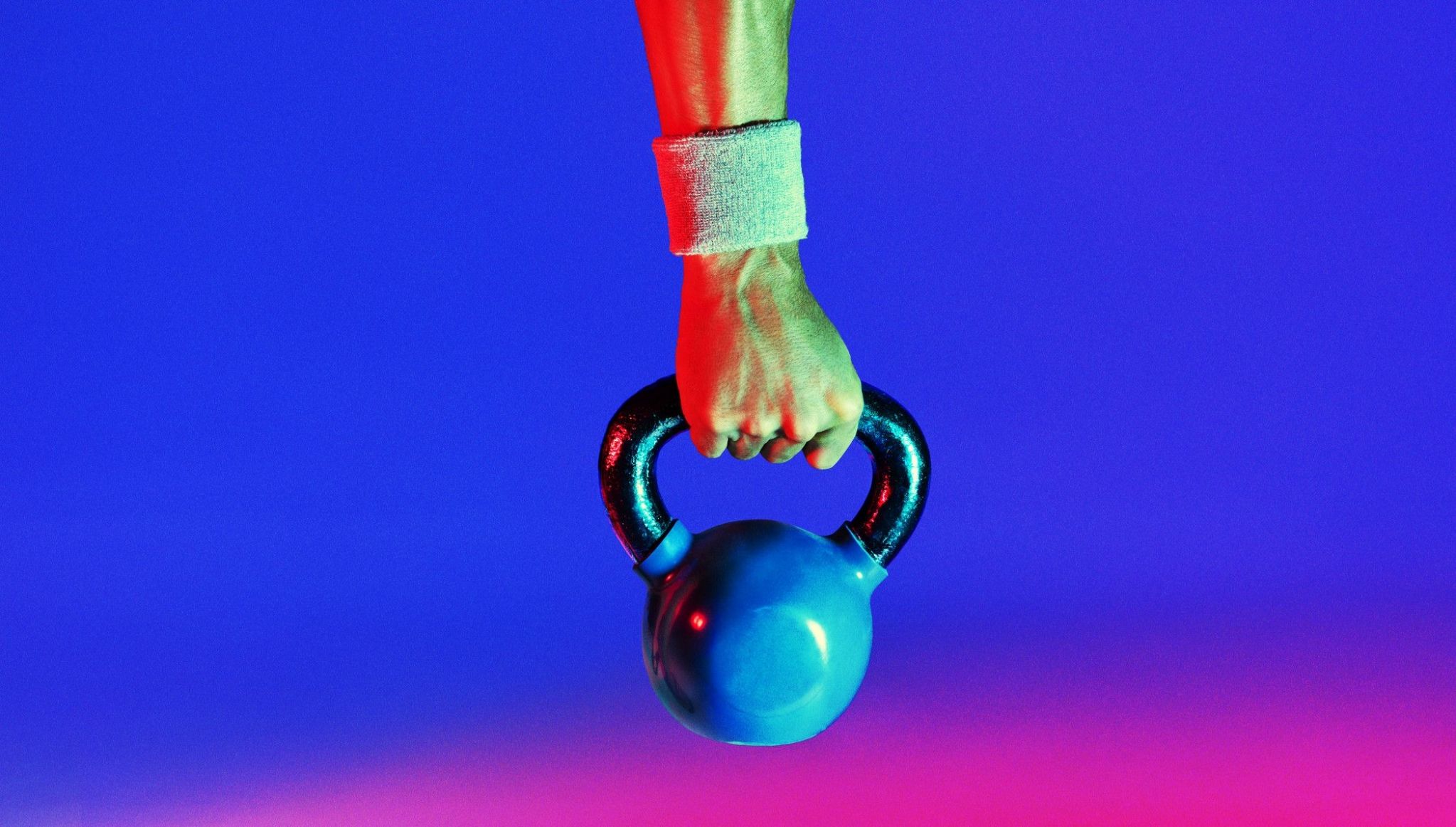 Stay in shape while you stay in style. New membership available for Las Vegas residents. Monthly dues $199 (No initiation fee)
1 complimentary AWAY® Spa treatment per month
30% discount on all AWAY® Spa treatments
20% discount on AWAY® Spa retail items
2 complimentary access passes to the wet area*
*Please consult AWAY® Spa for usage conditions.
CALL // 702 761 7088 or EMAIL // awayspa.wlasvegas@whotels.com for more information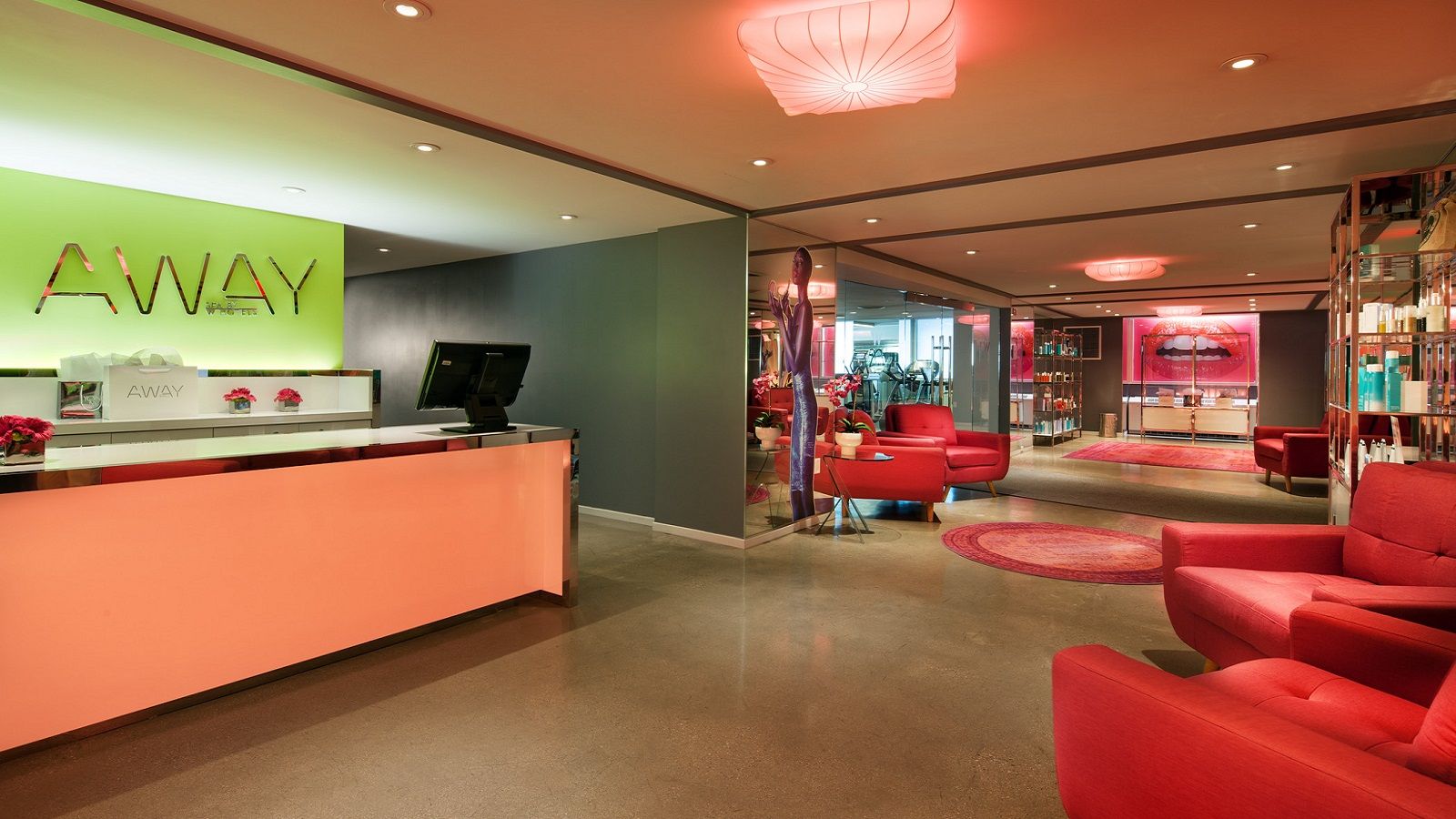 Away Spa
Continue your detox at AWAY® Spa where the spa treatments will leave you feeling refreshed and ready to hit the Strip. Whether you are looking for a massage, facial or body wrap our menu will be sure to deliver.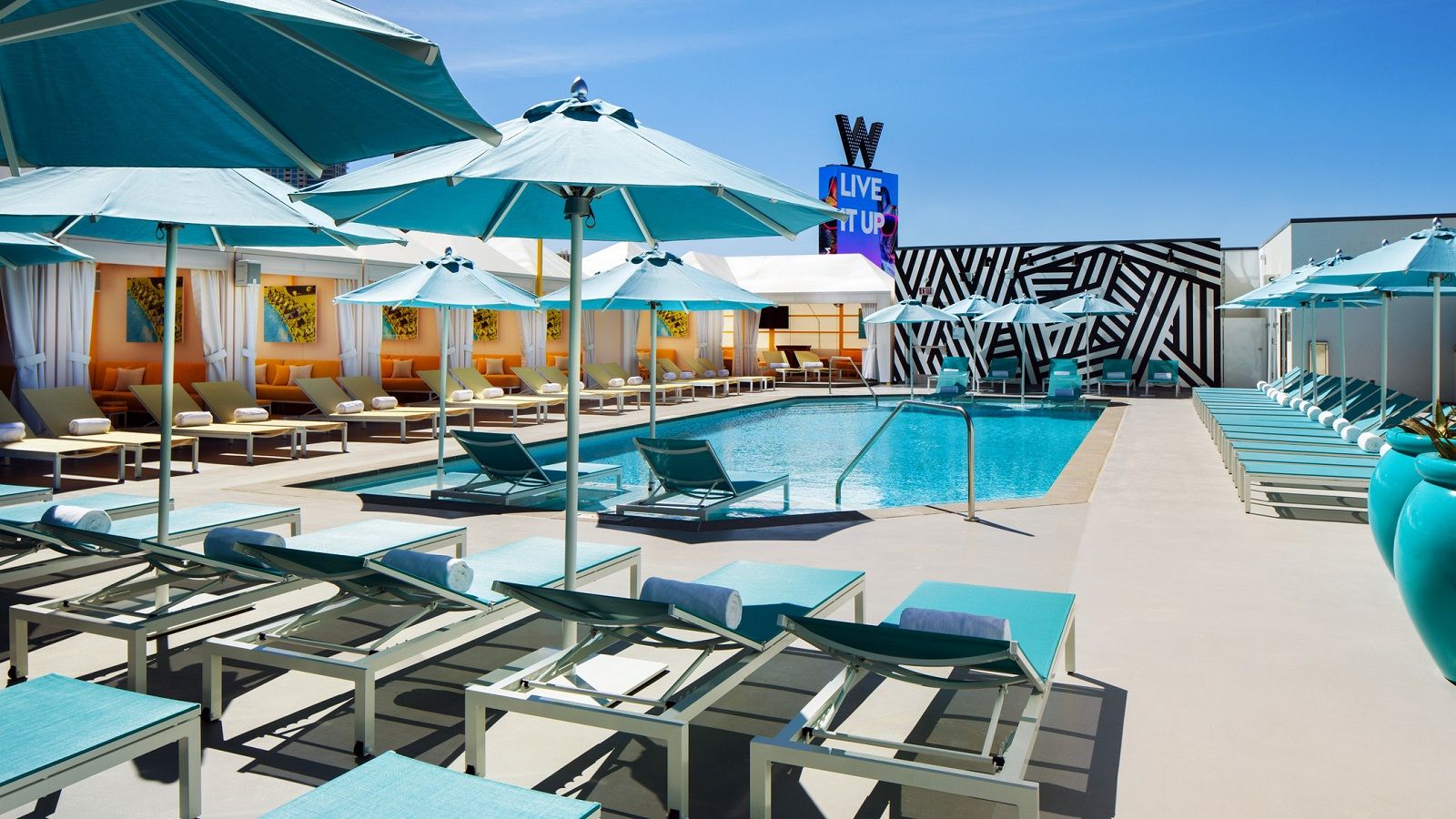 WET
Soak up the sun or mix and mingle at WET. Sip on a delicious cocktail while you cool off in on of our private cabanas. Exclusively for W Las Vegas guests, our open air rooftop pool will retox you day or night.