Stay in the know about the hottest events on the Las Vegas Strip.
Every Tuesday
4:30PM - 5:30PM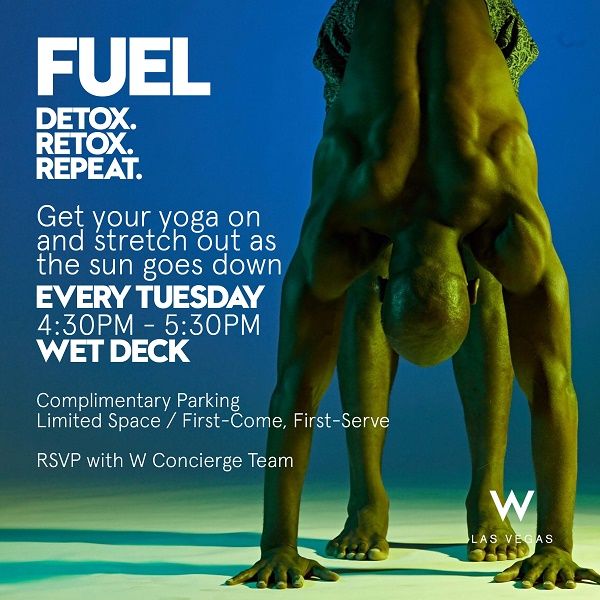 Sunset Yoga
WET Deck
Join us on the WET Deck every Tuesday and get your fit on for a little detox before you begin your retox. Open to W guests and outside guests. Just RSVP with W Concierge at rsvp.wlasvegas@whotels.com
Every Wednesday
5PM - 11PM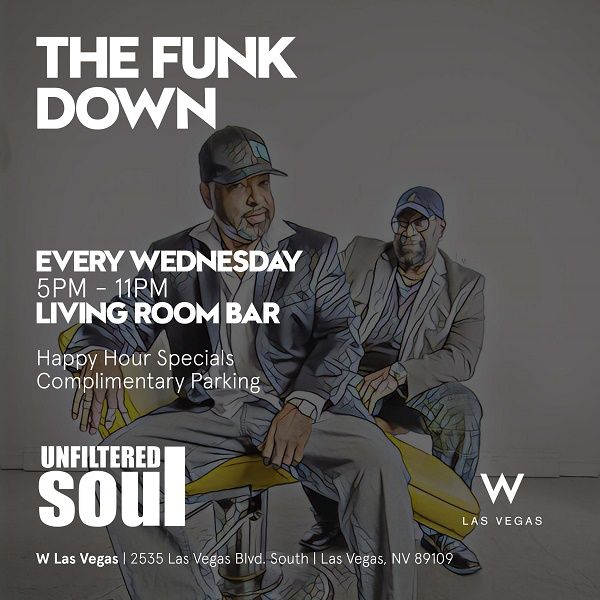 THE FUNK DOWN
Living Room Bar
Hit repeat and remix your Wednesday nights with a little FUNK/SOUL while you mix & mingle over handcrafted cocktails. Food and cocktail specials from 7PM-10PM
Third Thursday of the Month
6PM - 12AM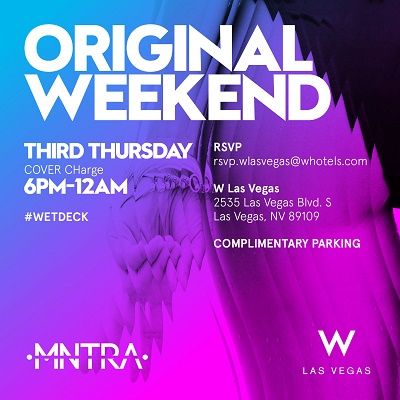 ORIGINAL WEEKEND
WET Deck
Find yourself at Wet Deck to start your weekend early as you revel in the LIVE beats of MNTRA.
Las Vegas Events Calendar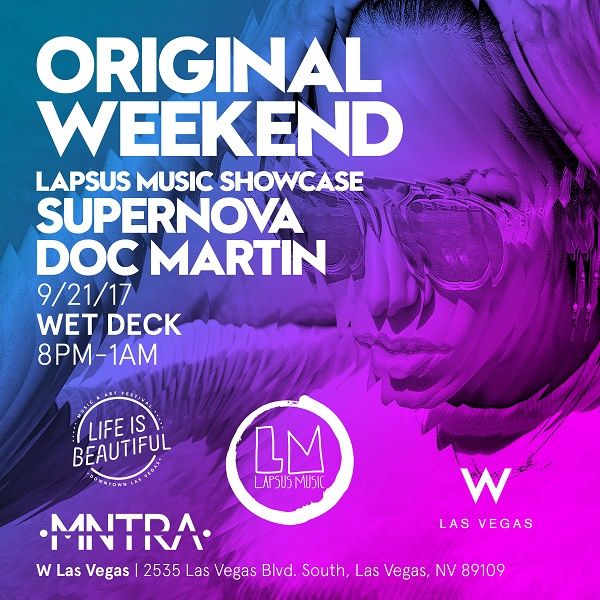 Thursday, September 21st
ORIGINAL WEEKEND
LAPSUS MUSIC SHOWCASE w/ SUPERNOVA & DOC MARTIN
WHERE // WET Deck of W Las Vegas
WHEN // 8PM-12AM
Cover Charge, complimentary for W Guests
In Partnership with Life is Beautiful and MNTRA
Learn More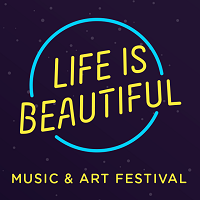 September 22-24
Life is Beautiful
WHEN // September 22-24
WHERE // Downtown Las Vegas
Music, Art, Food Festival in Las Vegas
Learn More / Tickets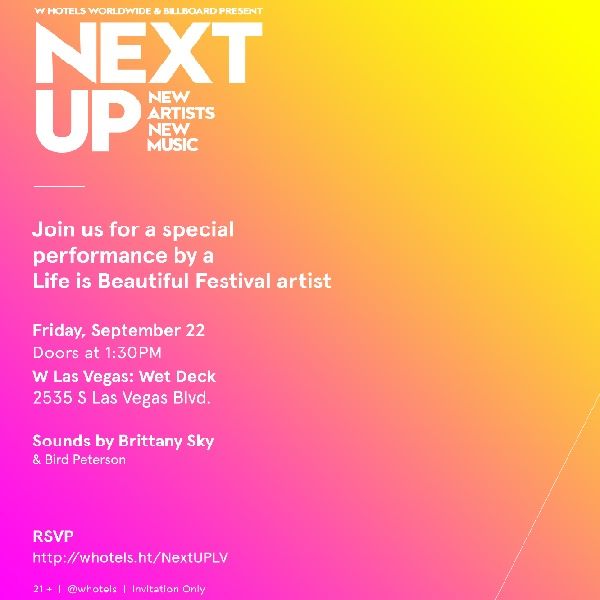 Friday, September 22nd
NEXT UP
Billboard Music and W Hotels Worldwide bring you a special performance by a Life is Beautiful Festival artist.
WHERE // WET Deck
WHEN // Doors Open at 1:30PM
Learn More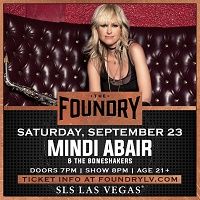 Saturday, September 23rd
Mindi Abair & The Boneshakers
WHERE // The Foundry
WHEN // 8PM
Learn More / Tickets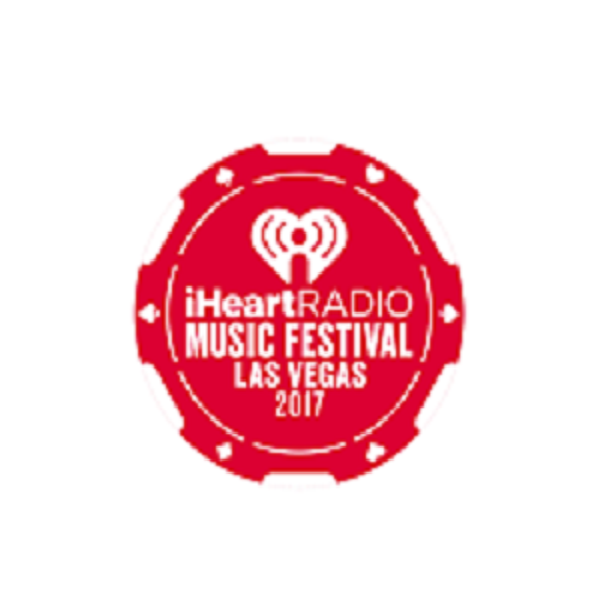 September 23rd
iHeartRADIO Daytime Village
WHERE // Las Vegas Village
Music Festival in Las Vegas
Learn More / Tickets
October 2017
Friday, October 6th
Reunited: Jon Lovitz & Dana Carvey
WHERE // The Foundry
WHEN // 9PM
Learn More / Tickets
Saturday, October 7th
Reunited: Jon Lovitz & Dana Carvey
WHERE // The Foundry
WHEN // 9PM
Learn More / Tickets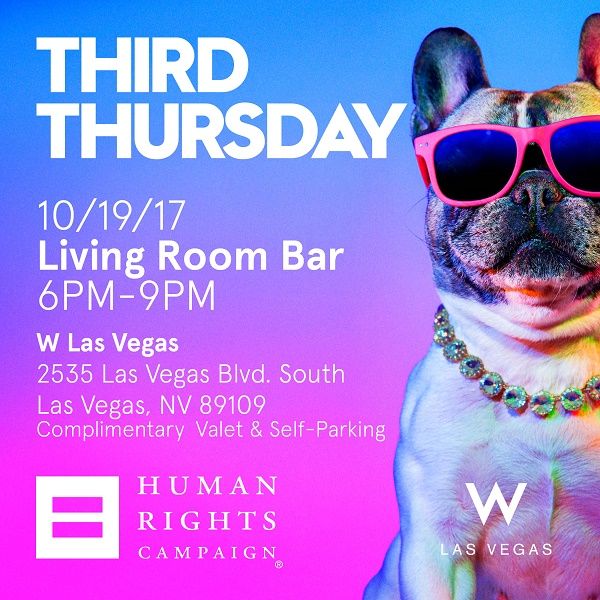 Thursday, October 19th
HRC THIRD THURSDAY HAPPY HOUR
LAS VEGAS PRIDE
WHERE // Living Room Bar
WHEN // 6PM - 9PM
Learn More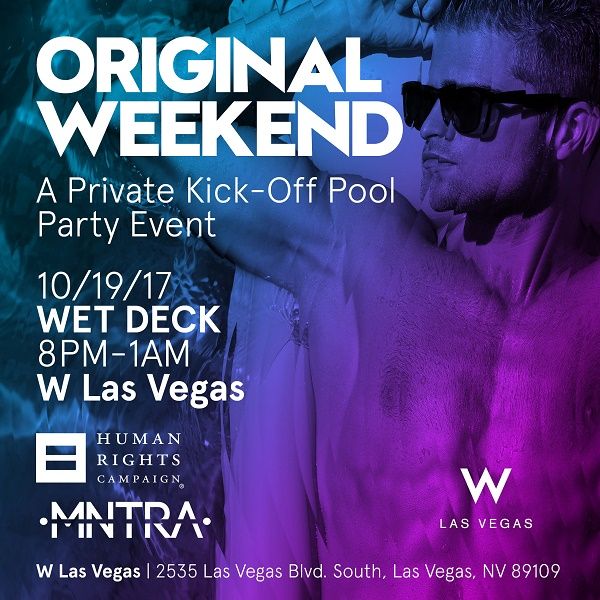 Thursday, October 19th
ORIGINAL WEEKEND
A PRIVATE KICK-OFF POOL PARTY EVENT w/ HRC & MNTRA
WHERE // WET Deck of W Las Vegas
WHEN // 8PM - 1AM
Cover Charge at Door, Complimentary for W Guests
Learn More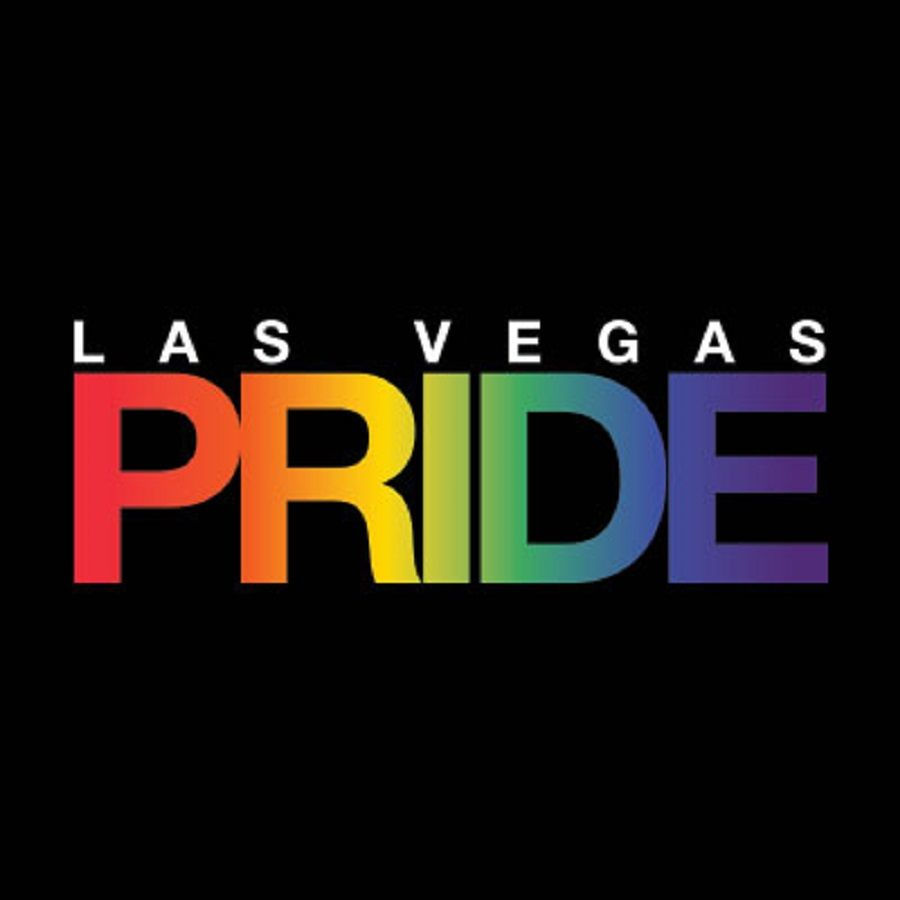 October 21-22
Las Vegas PRIDE
Where // Downtown Las Vegas
More information
Friday, October 27th
Reunited: Jon Lovitz & Dana Carvey
WHERE // The Foundry
WHEN // 9PM
Learn More / Tickets
Saturday, October 28th
Reunited: Jon Lovitz & Dana Carvey
WHERE // The Foundry
WHEN // 9PM
Learn More / Tickets
November 2017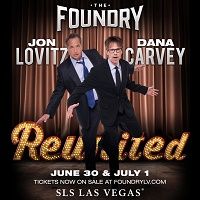 Friday, November 3rd
Reunited: Jon Lovitz & Dana Carvey
WHERE // The Foundry
WHEN // 9PM
Learn More / Tickets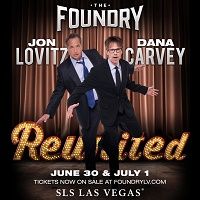 Saturday, November 4th
Reunited: Jon Lovitz & Dana Carvey
WHERE // The Foundry
WHEN // 9PM
Learn More / Tickets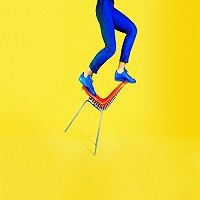 November 11-12
Rock'n'Roll Marathon, Run the Las Vegas Strip
WHERE // Las Vegas Blvd
Las Vegas Marathon
More Information